About Professor Charles Swanton, FRCP, BSc, PhD, FMedSci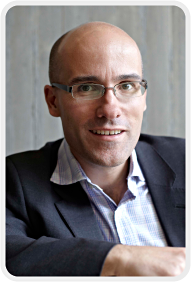 Charles is a clinician scientist, focusing his work on understanding the challenges inherent in the management of metastatic cancer and their drug resistant and incurable nature.
He completed his PhD in 1998 at the Imperial Cancer Research Fund Laboratories on the UCL MBPhD programme under the supervision of Nic Jones before completing his medical oncology and CRUK funded post-doctoral clinician scientist training in 2008 with Julian Downward. Charles was appointed CRUK senior clinical research fellow and Group Leader of the Translational Cancer Therapeutics laboratory at the London Research Institute and consultant medical oncologist at the Royal Marsden Hospital in 2008.
Charles was appointed Fellow of the Royal College of Physicians, Chair in Personalised Cancer Medicine at the UCL Cancer Institute and Consultant Thoracic Medical Oncologist at UCL Hospitals in 2011. He is the Chief Investigator of the CRUK TRACERx clinical study to decipher lung cancer evolution and is co-director of the CRUK Lung Cancer Centre of Excellence.
In addition, he was appointed Fellow of the European Academy of Cancer Sciences, awarded the Goulstonian lecture and Graham Bull Prize for Clinical Sciences in 2013 and the Journal of Pathology Jass Prize in 2014. Charles has published over 120 papers, with first or senior author publications in the New England Journal of Medicine, Nature, Nature Genetics, Cancer Discovery, Cancer Cell, Science, Science Translational Medicine and the Lancet Oncology. His work has led to insight into genomic diversity within cancers (intratumour heterogeneity) and molecular mechanisms driving cancer branched evolution. His multidisciplinary team has discovered that DNA replication stress, cancer genome doubling events and the APOBEC cytidine deaminase family precipitate cancer diversity, accelerating cancer evolution, providing the substrate for cancer drug resistance and treatment failure.
Charles was awarded the Stand Up 2 Cancer Laura Ziskin translational cancer research award in 2015 and the Biochemical Society 2016 GSK prize in recognition of distinguished research leading to new advances in medical science and was made a Fellow of the Academy of Medical Sciences in 2015.